Alopecia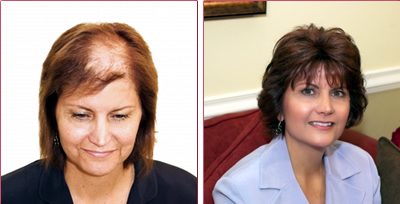 Alopecia is very common among women of all ages. We see different cases on a daily basis, and are quite familiar with solutions to help you look and feel your very best when dealing with any form of alopecia.
We find that typically, the easiest and most convenient solution for alopecia is a beautiful full wig. This will allow a women experiencing alopecia to feel comfortable no matter where on the head she is experiencing hair loss. Often times a women will come to us for one area of hair loss, only to return several months later with yet a completely different area of loss. A full wig is always piece of mind for the alopecia sufferer, no matter where the hair loss represents itself , a women can rest assured that a Tiffany wig will make her look and feel her absolute best.
Trust your hair to what only 45 years experience can provide.
Call Tiffany for Women today at 401-944-9878!