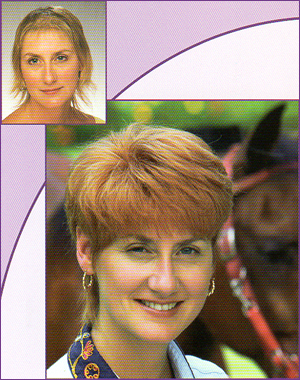 Hair Pieces, Toppers, and Hair Enhancements
Not only does Tiffany for Women carry beautiful wigs, but we also have specialized in custom made hairpieces for over 40 years.
Tiffanys has specialized in creating custom hair pieces for 60 years. Our hair additions are gorgeous "fillers" for your thinning hair, they can be used to camouflage slight thin areas to the most advanced stages of thinning on the scalp. They come in hundreds of various shapes, sizes, colors and textures, to provide a solution for ANY problem area, and accommodate all thinning needs.
These beautiful and amazing hair enhancements are designed to keep you looking like yourself, but with a little more "oomph"! They provide the element needed to take you to the place you were before your thinning hair began, by filling in and erasing your problem spot(s) flawlessly and undetectably.
Don't struggle with your thinning hair any longer, schedule an appointment and learn how a Tiffany hair addition can change your life by giving you your confidence back.
There certainly is a perfect hairpiece for every women.
Trust your hair to what only 45 years experience can provide.
Call Tiffany for Women today at 401-944-9878!