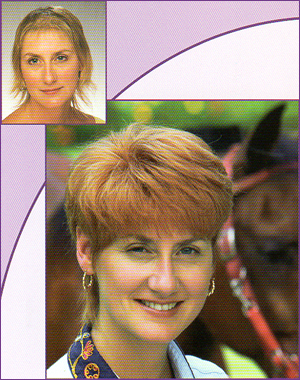 Wiglets & Top Pieces
Not only does Tiffany for Women carry beautiful wigs, but we also have specialized in custom made hairpieces for over 40 years.
Hairpieces are completely different from wigs. They are the perfect solution for many women who enjoy working with their hair. They are designed to be blended in with your own hair, to simply accentuate what you already have. They are custom made to your specific needs and measurements, to compensate for exactly how much coverage is needed.
The enhancement that a Tiffany hair piece can provide is amazing! Women wonder how they ever went so long without one.
Tiffany Hair Pieces are available in human hair or synthetic hair, in a wide variety of lengths and densities. They are custom tailored to the individual, and are of impeccable quality. What are you waiting for? Schedule a consultation with us today to experience for yourself the renewed feeling of confidence a Tiffany hair piece will give you!
With some forms of female hair loss, a custom Tiffany hair addition can be the best solution. Tiffany's is committed to providing every option of hair replacement available, therefore. We always carry a large and beautiful selection of small, medium and large wiglets, as well as, partial to full coverage top pieces.
These choices give women with all stages and degrees of hair loss the ultimate in selection. From clip-in pull thru pieces to gorgeous monofilament custom made hairpieces, Tiffany's has you covered!
There certainly is a perfect hairpiece for every women.
Trust your hair to what only 45 years experience can provide.
Call Tiffany for Women today at 401-944-9878!