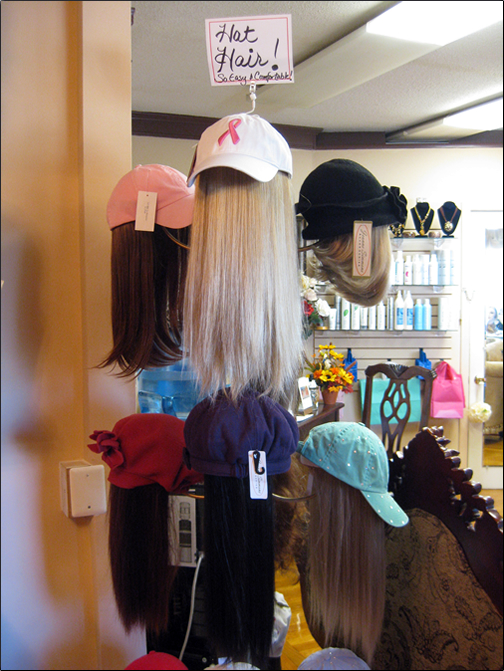 Wig Alternatives
Developments and innovation in the hair replacement industry has allowed us to bring to our customers more choices than ever before.
We have amazing alternatives to full wigs that many of our clients choose in addition to a wig, or even, in place of a wig.
Some of these new designs include…"Hat Hair", a wonderful option for the active women. Hat Hair attaches easily to any hat, has complete ventilation for ultimate comfort, and wears beautifully. A great idea for the gym, outdoor activities, or just running errands.
We also carry all styles of Banded Hair. These are wig alternatives that are attached to a soft cloth headband and can be worn any time for a good hair day in a snap.
And, as always, Tiffany's carries a great selection of fashionable, comfortable and functional hats, turbans and nightcaps. Beautiful and practical hair loss solutions are a staple at Tiffany's.
Trust your hair to what only 45 years experience can provide. Call Tiffany for Women today at 401-944-9878!