Tiffany Wigs & Hair Replacement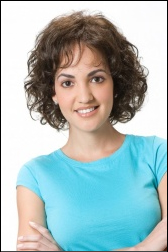 Will Tiffany's be able to help me?
The most important thing one needs to find in a hair replacement studio is honesty. We have helped hundreds of women at Tiffany's and chances are very good that we will have a solution for you. If we find that you are not a good candidate for our hair additions, we will try to find other options for you.
Will it look natural?
A properly designed and styled hair addition is completely undetectable. We have stories from hundreds of women who's co-workers and families had no idea that they had enhanced their hair. We have even fooled many husbands (but they don't pay enough attention anyway).
Do you use human hair?
YES…only top quality human hair is used by Tiffany's.
Can I play sports or swim with my hair addition?
YES…our hair enhancement methods are designed for both active, and not so active lifestyles. Anything you did before enhancing your hair you can certanly do after.
How much will it cost?
The cost of your hair addition will depend on it's size, length of hair, etc. We have clients from all walks of life as our prices are very fair.
Can I speak to someone who has a Tiffany's hair addition?
The process of getting more hair is about you. We ecourage people to speak to our clients to ask them any questions they may have. The more you learn about our services, the better you will be able to decide if Tiffany's hair enhancements is for you.
At Tiffany's, we have devoted ourselves to providing medical clients with the most caring and professional service possible. We have a wide selection to accommodate all budgets.

We offer a 10% discount to all medical clients and we also custom fit and expertly style each wig to the individual. [learn more]
Please feel free to call us or email us with any further questions you may have!